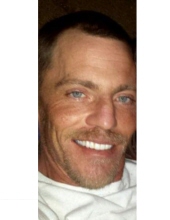 Obituary for John Wesley Boyatt
John Boyatt, age 46, died May 1, 2022.

The loss of a loved one is already so devastating for anyone,but it seems when its unexpected it feels even worse.. But anyone that knew JOHN BOYATT...AKA...SPARKY, Knew that working,towtruck driving,old muscle cars racing and fishing is what he loved to do.and you also knew he WORKED HARD PLAYED HARD,He was a loving an caring man to everyone.He loved his kids an wife so much i cant even put in words.He was always there when needed,he always tried making peace with everyone always telling everybody to love one another,But when needed he would get on your butt also.John was a GREAT MAN ,HUSBAND,FATHER,GRANDFATHER,BROTHER,UNCLE,EXC..He has unfortunately left us to soon,But hes in a better place and is reunited with his mom&dad ,jerry,and brother n law Howard..And he leaves behind his Beautiful Wife APRIL BOYATT.....AKA..HIS BOOBEAR,his 4sons Wesley,Dalton,Austin Boyatt an Dustin Phillips,and his 1 an only BABYGIRL ALEXIS Boyatt,never forget your daddy loves you so much.His 5grandchildren Shelby,Jordyn,London,Ava,Kayden,His father n law Donald ,Ruthie,mother nlaw Teresa,his sister n laws Jennie, Kristi,Kelly,Angie,Brenda&Bubba Tackett,HIs beloved nieces&nephews,Teresa lynn,Jasmine,Howard Jr,Danielle,Chasity,an Skylar,Russell jr Konner Henry,Billy,Alysia,Claudia,Kierra,Lilliana,&Precilla.AND PLENTY MORE FAMILY AN FRIENDS he leaves behind..He is at peace now and everyone knows he loved each an everyone of yall to the FULLEST..With that begin said i will close with,,,I AM LEAVING YOU WITH A GIFT..PEACE OF MIND AN HEART.AND THE PEACE I GIVE IS A GIFT THE WORLD CAN NOT GIVE SO DONT BE TROUBLED OR AFRAID JOHN14;27 NEVER FORGET HE LOVE'S YALL UNCONDITIONALLY & IS WATCHING OVER YOU EVERYDAY AMEN

Serenity Funeral Home, Tel. (901) 379-0861.
Read More
Previous Events
Visitation
Serenity Funeral Home
1638 Sycamore View Road
Memphis, TN 38134
Service
Serenity Funeral Home
1638 Sycamore View Road
Memphis, TN 38134