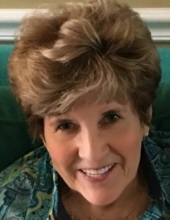 Obituary for Toni C. Ray
Toni C. Ray, 79, died June 18, 2022.

Toni Tolbert Ray died peacefully at her home in Marion AR on June 18, 2022. Toni was born in Dyess AR August 14, 1942. Toni is survived by her husband of 63 years, Archie Ray. Toni is also survived by her 4 children, Todd (Donna) Ray of Southaven MS, Traci (Dennis) Ray Winton of Millington TN, Tab (Lisa) Ray of Harrison AR, and Trey (Tanya) Ray of Olive Branch MS and 7 grandchildren- Jessica (Matthew) Winton Comer, Scott Ray, Sean (Dina) Ray, Taylor Ray, Payton Ray, Mackenzie Ray, and Dalton Ray and 2 great grandchildren Miranda Bean and Jameson Comer. Toni is predeceased by her parents Della and Dewitt Tolbert and siblings Marguerite Pitts, Clarice Watson, J. T. Tolbert, and Clifford Tolbert. Toni worked as a nurse in the Methodist Hospital System for 25 years. There will be a private memorial service Saturday, June 25, 2022. In lieu of flowers the family asks donations to be made in Toni's honor to the People for Animal Welfare (PAWS), P.O. Box 584, Marion AR 72364.

Serenity Funeral Home (901)379-0861.
Read More